After making my own chicken stock, I decided to try making some Zuppa Toscana. The weather turned chilly here in Seattle, but of course on the planned night to make the soup, the temp rose to 80ºF that day. I made the soup anyway, and Olivia and I heated up a bottle of mulled wine that we bought in Leavenworth last Oktoberfest.
This recipe is closest to Zuppa Toscana when just the goat milk is added and not the stock puree. The puree adds a roasted flavor that is still tasty, but deviates from the true Olive Garden soup.
Zuppa Toscana
2 lbs Italian sausage (mild or hot)
1 yellow onion
5 slices bacon
1 qt chicken stock
2 lbs potatoes
1-2 cups goat milk (cream could be used instead)
1-2 cups stock puree (not necessary)
2 cups kale (cavolo nero is the proper variety to use)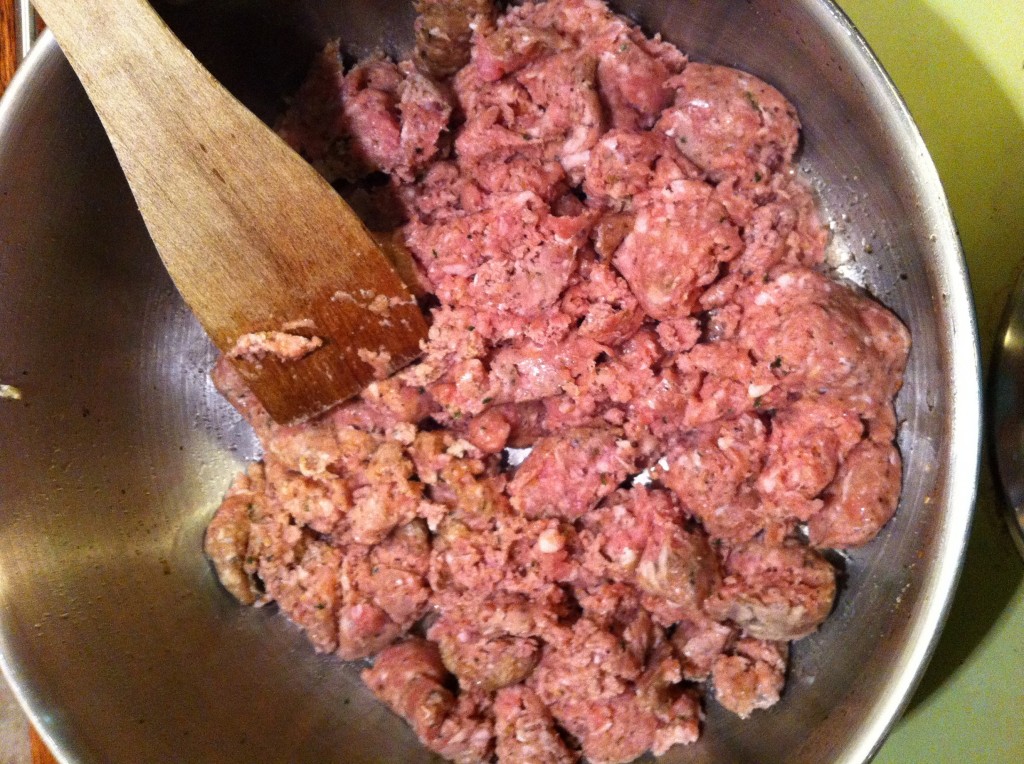 Brown 2lbs Italian sausage in 5qt or larger pot.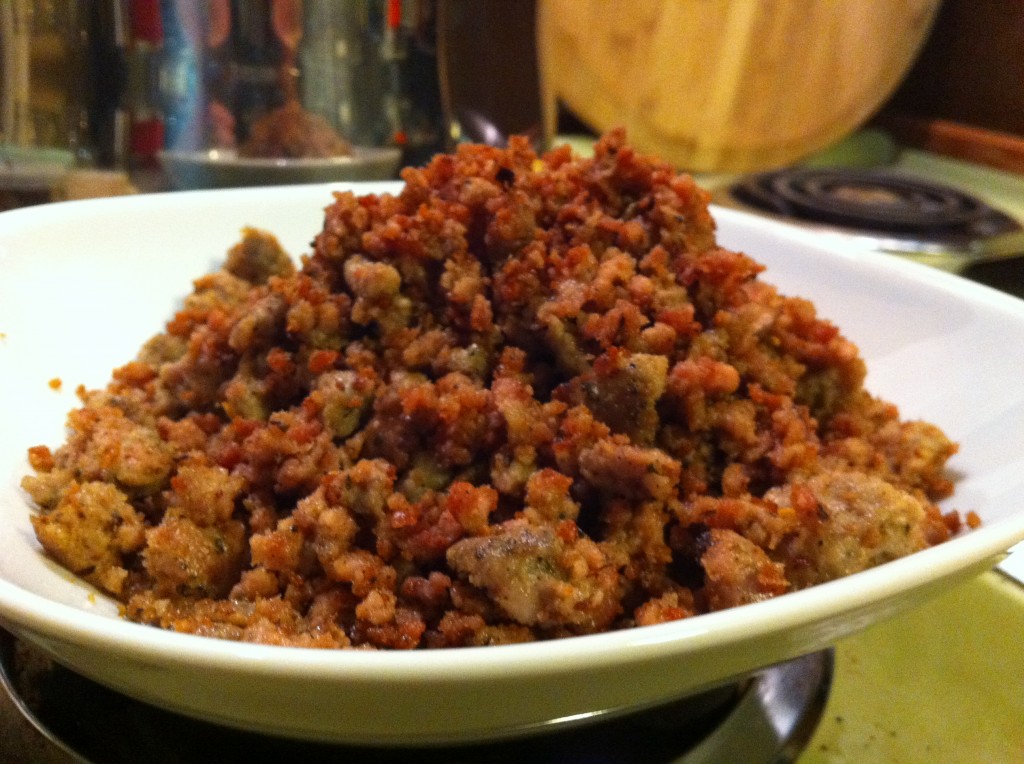 Set aside browned sausage.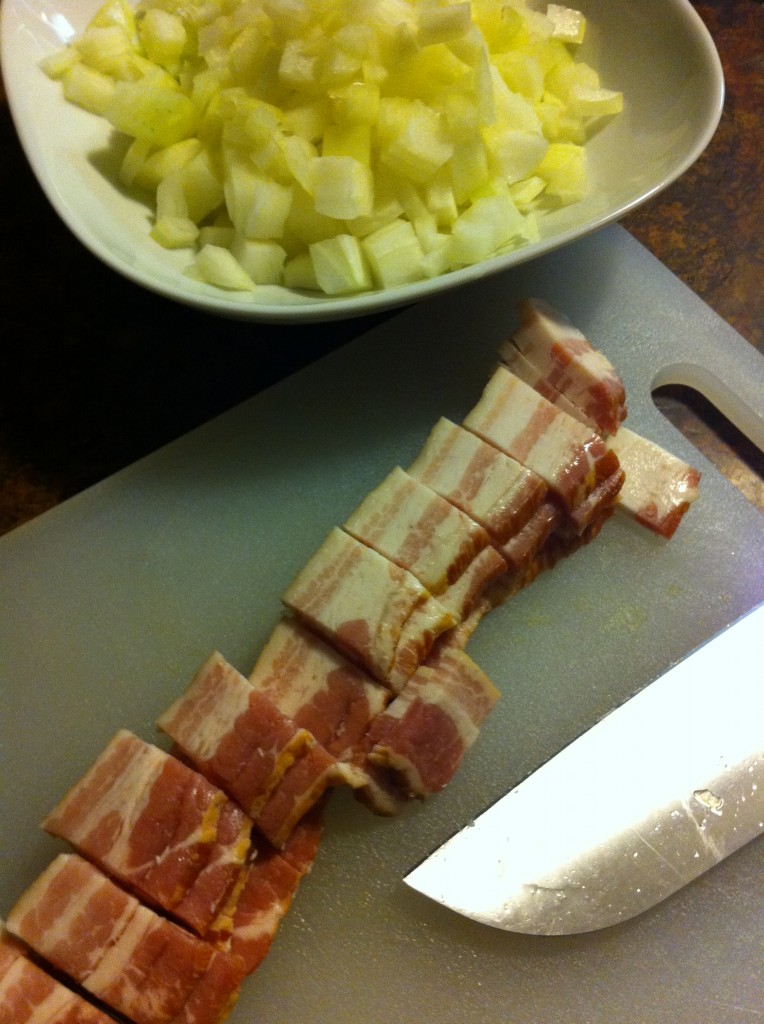 Meanwhile, chop up 1 yellow onion into slices or chunks according to your eating preference.
Slice 5 pieces of bacon into 1″ chunks.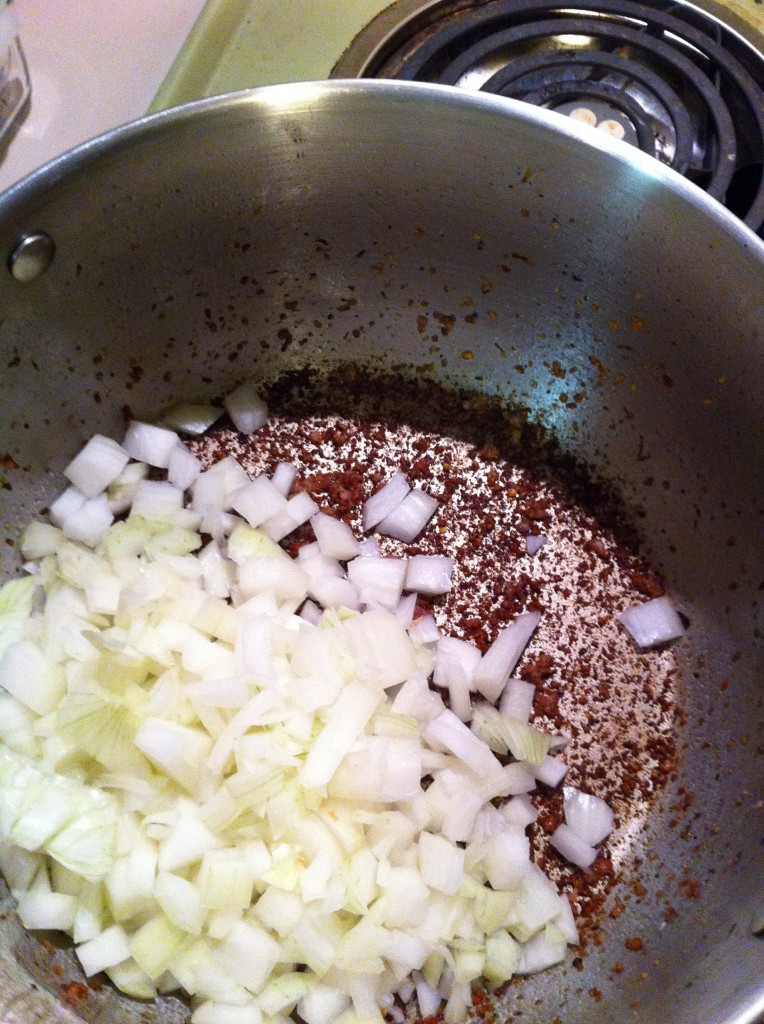 Add the onion to your pot and cook until the onions start to look translucent (5-10min).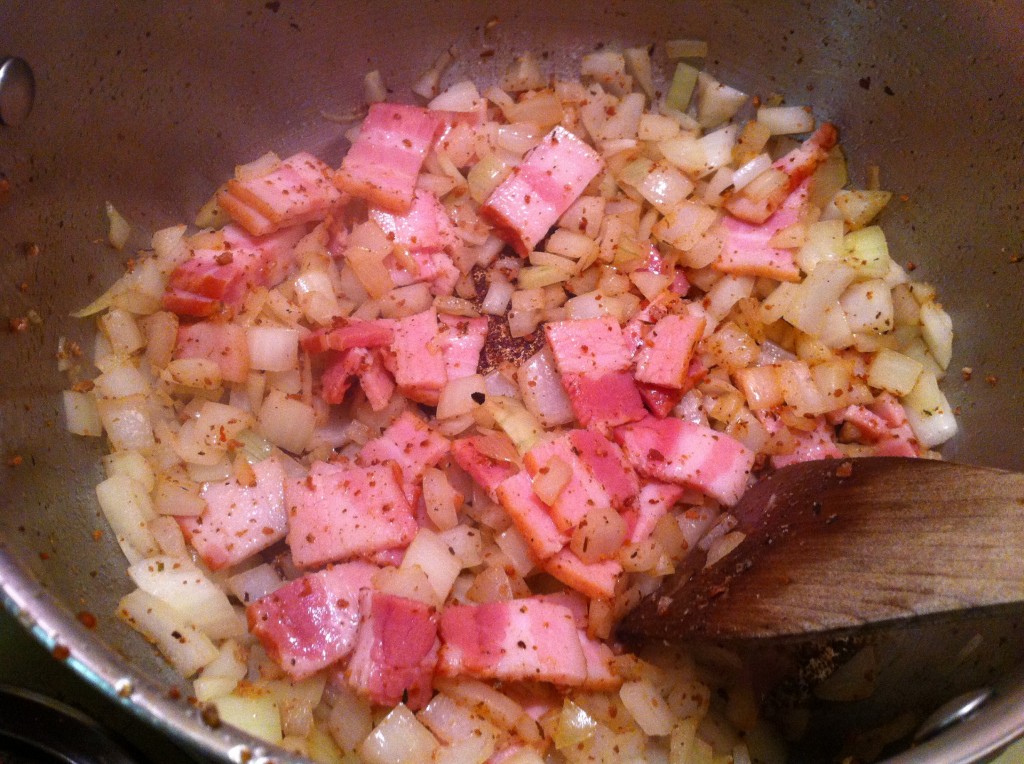 Add the bacon, stirring occasionally until the bacon is thoroughly cooked.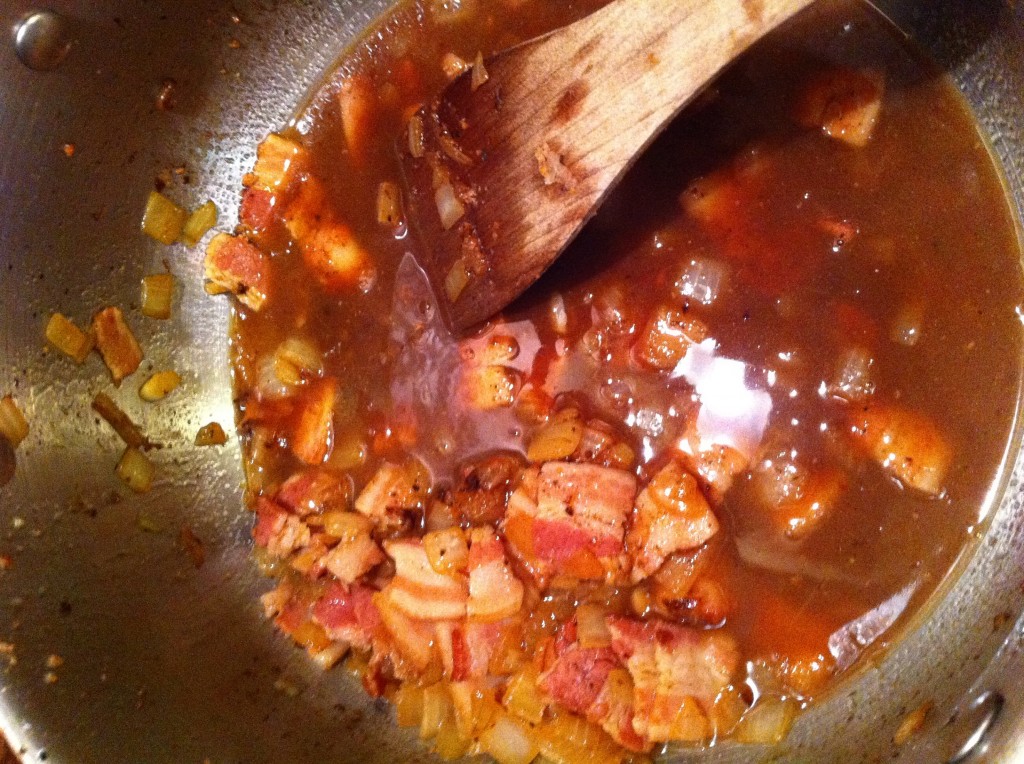 Add ~1 cup of stock to deglaze the pot.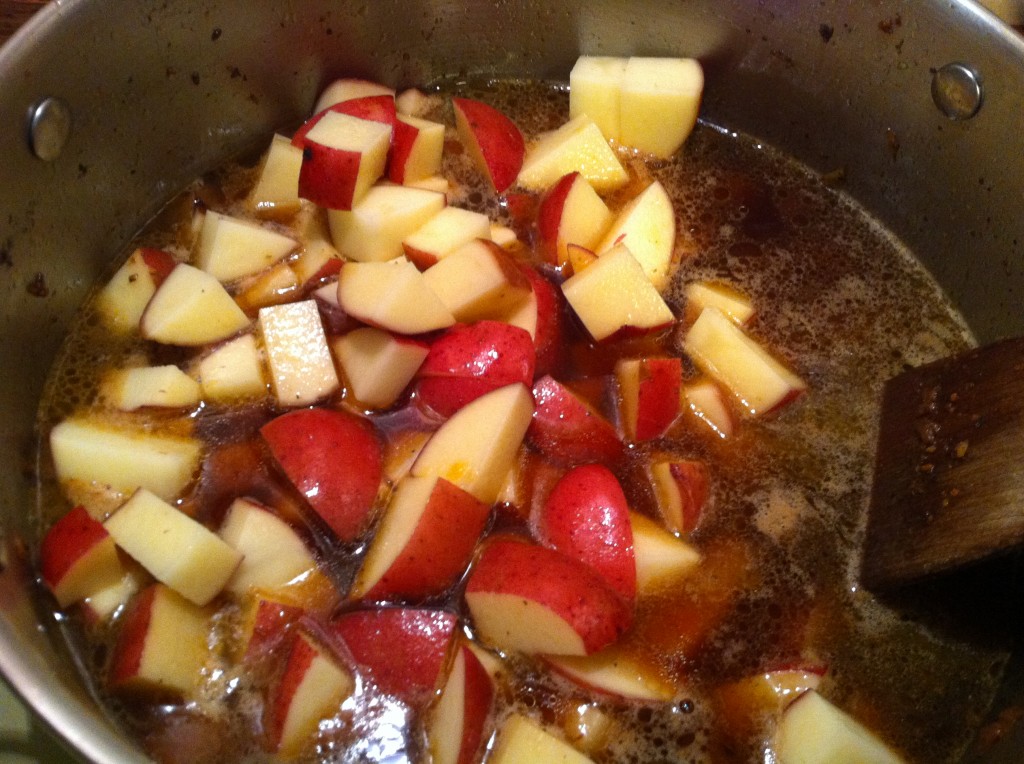 Chop up 2lbs potatoes according to how you like to eat them in soup.
Add potatoes and remaining 3 cups of stock.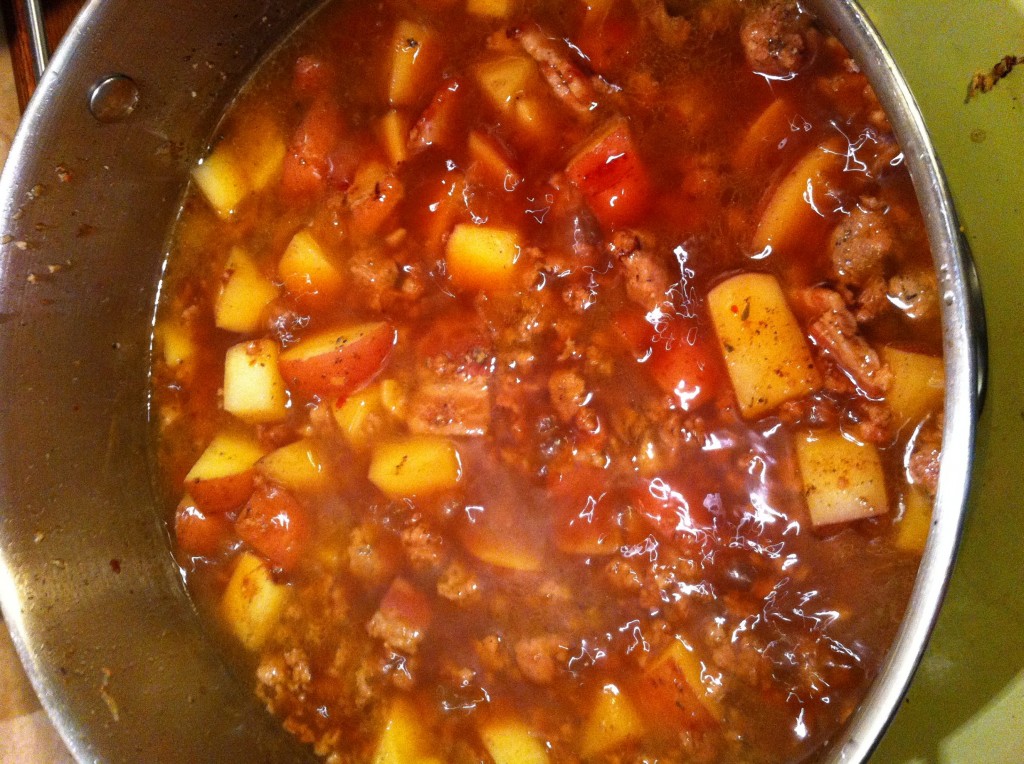 Add the browned sausage.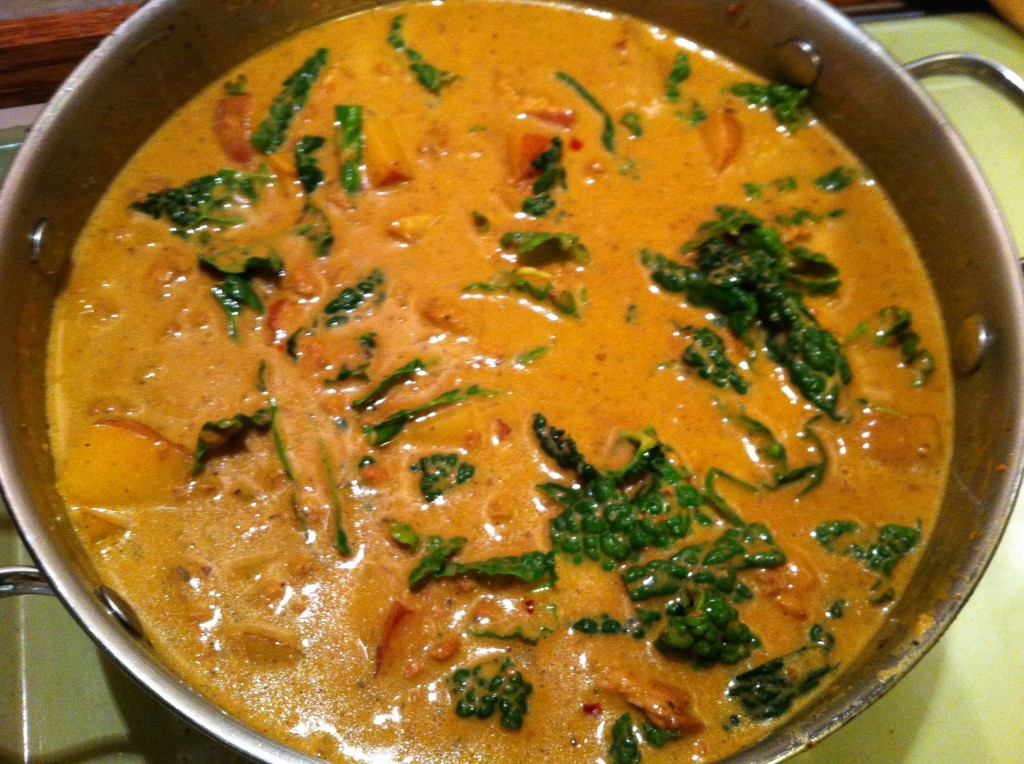 If you have stock puree from making the roasted chicken stock, add that with only 1 cup goat milk.
Without the puree, add 2 cups goat milk. 
Simmer covered for 20-30min, until potatoes are tender.
Remove the kale leaves from the stems, tearing the kale into palatable pieces.
Add the kale to the simmering soup during the final 10min.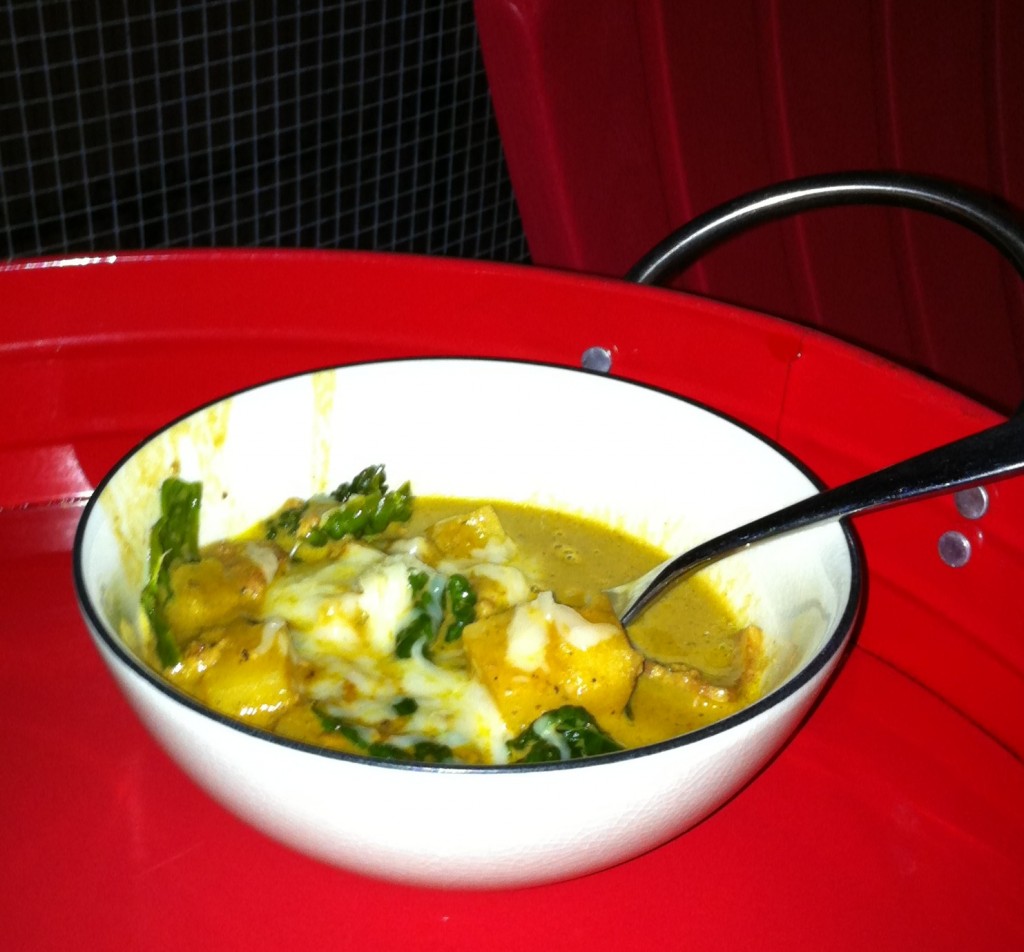 Serve. We grated some raw milk Swiss cheese on top. Yum!
Yield: at least 12 servings (probably more, but I didn't keep track- it was hard 'cause we kept going back for seconds)