Mostly from Elana Amsterdam's Roasted Chicken Stock:
Roasted Veggies Chicken Stock
1 chicken carcass, bones, skin, etc. (I made Elana's Chipotle Orange Chicken and saved the bones once I picked all the yummy chicken off.)
4 qts water (16 cups)
1 yellow onion, halved
4 carrots, chopped into big chunks
1 head of garlic (I only had about half a head for this attempt.)
5 or so celery tops with leaves
2 dried bay leaves
1 Tbsp balsamic vinegar (or whatever vinegar you have on hand)
Preheat oven to 400°F.

Using a 5-qt pot or larger, add the chicken parts and the 4 qts of water.

Place the pot on stove, cover and heat on high until boiling.

While the stock starts heating up, peel and halve the onion, scrub the carrots and chop them up (I don't peel mine), and chop the top off the garlic head.

Place the onion, carrot chunks and garlic head (chopped side down) on a baking sheet (you may opt to use a Silpat or parchment paper to line your baking sheet).

Roast the veggies in your preheated oven for 1 hour.

Once your stock has come to a boil, reduce the heat to let it simmer still covered.

After your veggies are roasted, add them to your stock, removing the garlic from the peel by squeezing the garlic through the chopped end.

Add in the celery tops and bay leaves.

Pour in the balsamic vinegar. (According to Elana's commenters, the vinegar will pull minerals and nutrients out of the bones and into your stock.)

Continue to simmer your covered stock for at least another hour and up to 12.

Remove the pot from heat and let the stock cool.

Ladle stock through a sieve and into clean jars for storage.

Puree the sieved-out portion of the stock in a VitaMix, removing any bones that won't easily break apart in your blender. Use the puree to thicken soups. (My puree was smooth, without any grit. I used it in a soup recipe that is pretty close to Olive Garden's Zuppa Toscana, except my version is gluten-free and uses goat milk.)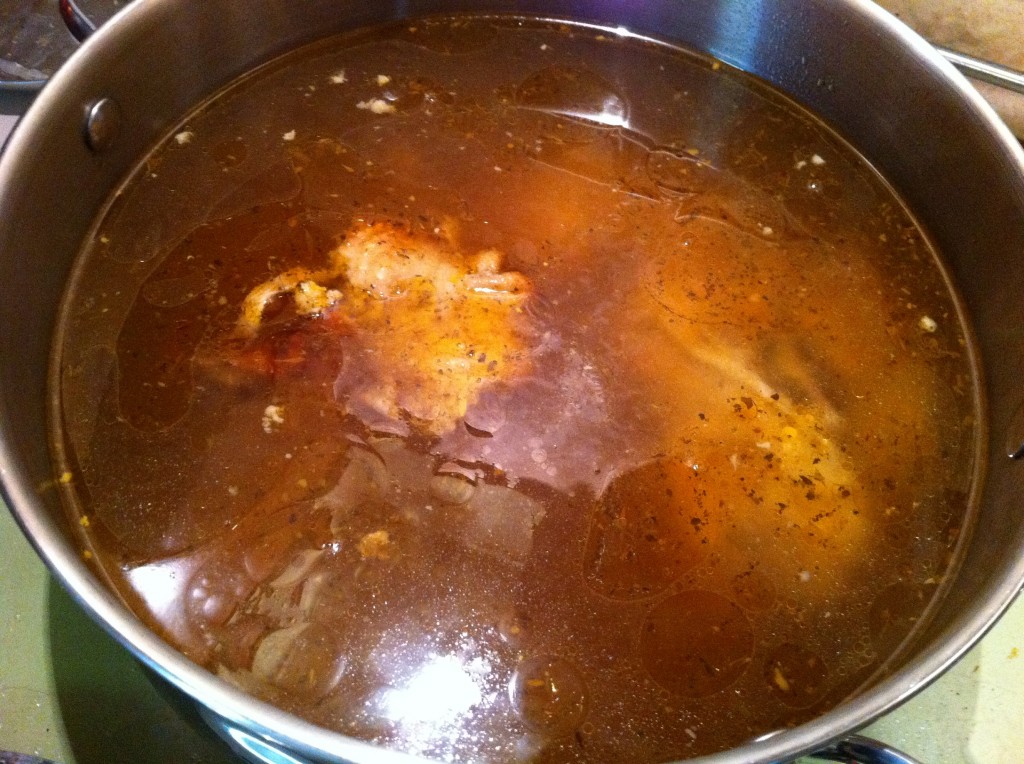 Starting to heat up the stock.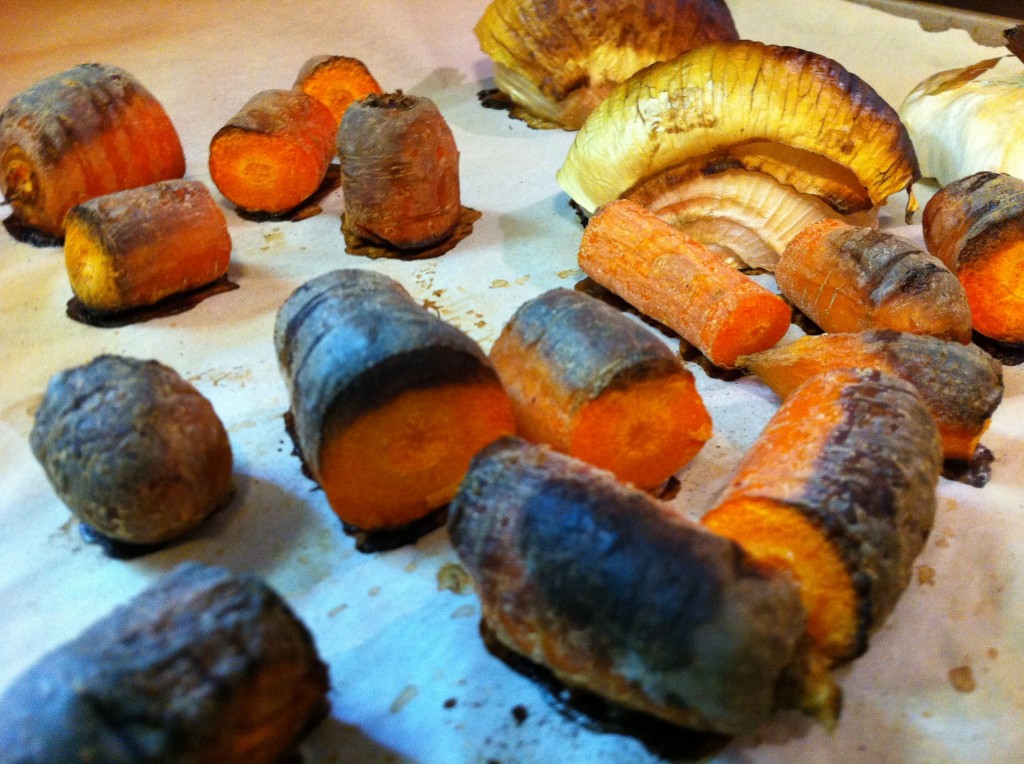 Roasted veggies hot from the oven.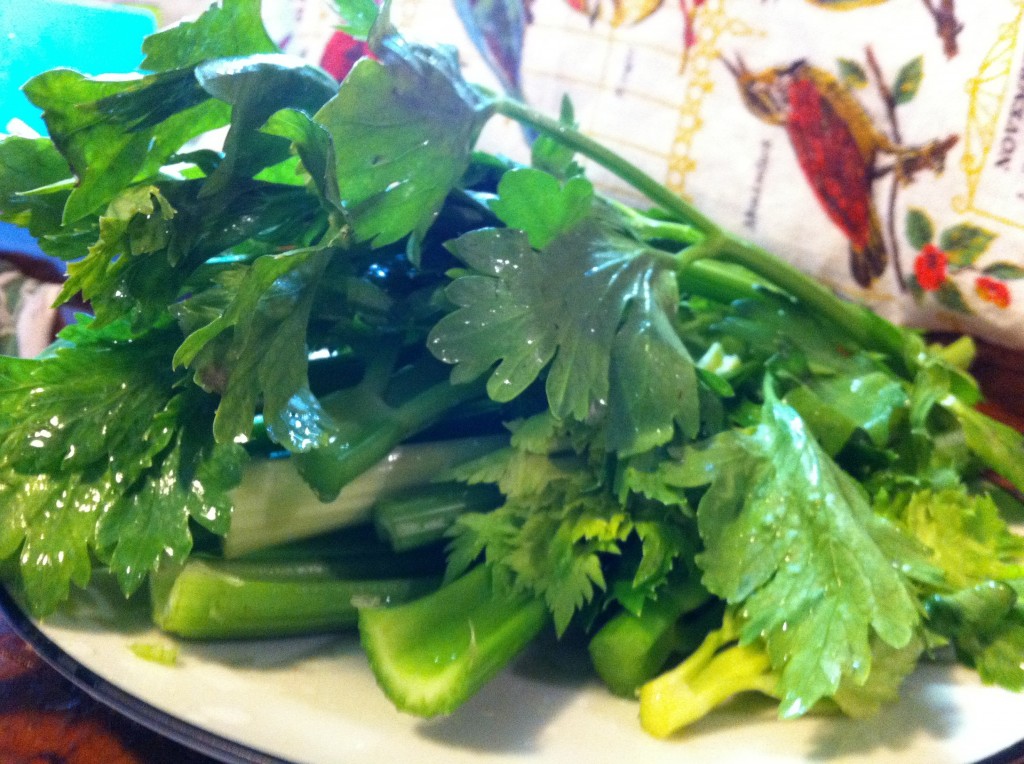 Celery tops and cleaned celery that I'll use for snacking.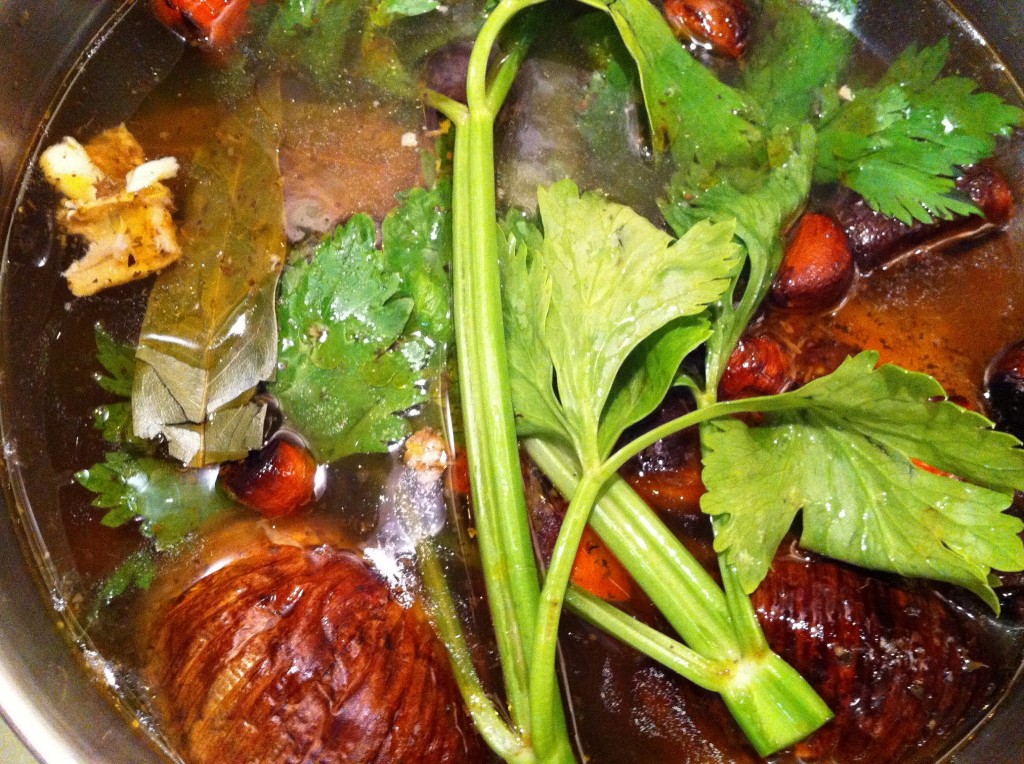 Everything in the pot.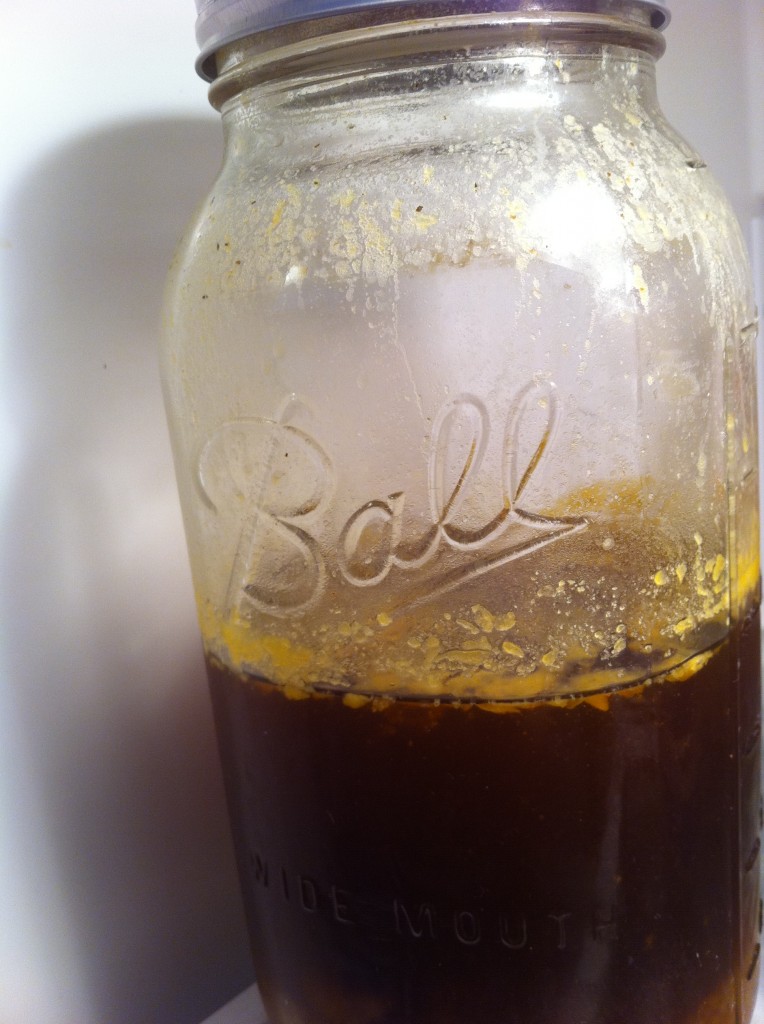 My refrigerated stock. I've used it for Zuppa Toscana soup thus far and froze the rest in a smaller jar for future use.