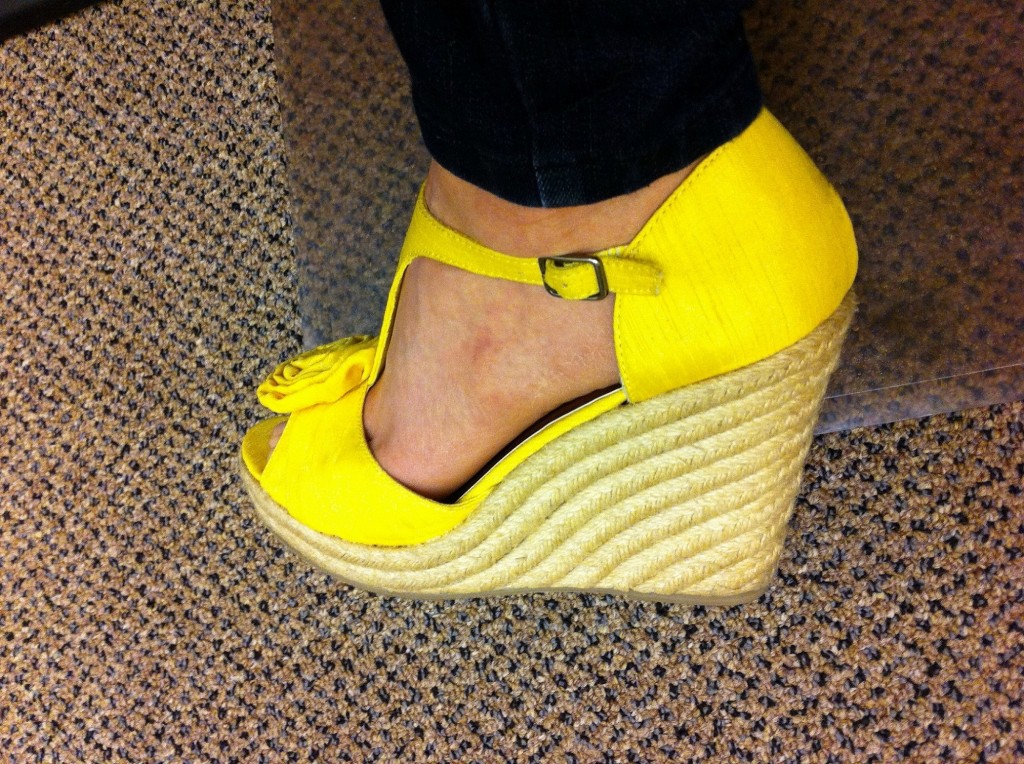 Is there anything better than a brand new pair of summer shoes? Okay, yes, there are plenty of non-materialistic things that are fantastically better, but you're talking to the gal who hasn't bought new summer shoes in probably 3-5 years. Not for lack of trying. I finally found wedges I like, are pretty comfy, and the yellow is my new neutral color. That's where maybe I would have preferred a slightly faded yellow instead of canary, but beggars and all… I'm just glad to be done with the hunt for a few years.
These are SM by Steve Madden Veta Wedge Sandals. $49.95 at DSW (retail $90) and besides yellow, they come in green, black, taupe, blue and fuchsia. If you have any DSW rewards floating around, you might be able to get $10 off as well. I know I did. Also, if you aren't familiar with DSW, signup for their free rewards program to get free shipping for orders over $35, and accumulate points toward rewards like $10 off your purchase. The program is worthwhile even if you don't buy shoes very often (like me!).
What kinds of summer favorites do you love to have in your wardrobe?